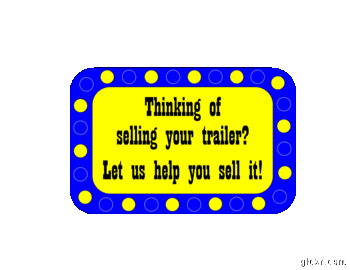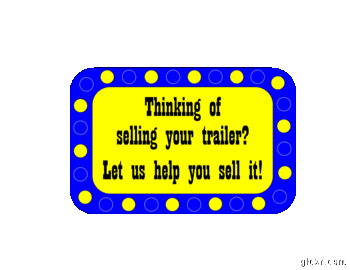 CURRENT USED INVENTORY



Click on the picture for larger view.
Click web browser back button to return here.
1998 Sundowner Custom 3H Slant – Tall & Wide with Extra Large Stalls
Here's an original-owner aluminum 3H Sundowner that has huge stalls. It's tall, too, so large horses will fit comfortably. It has lots more to offer. Click here to find out more.

2006 Double D 2ST with Tack Compartment – Very Clean!
Click here for more details!
C
an't find the right used trailer? How about a NEW Calico?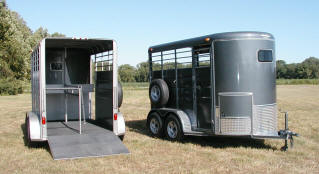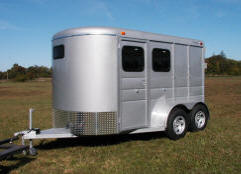 We don't usually show new trailers in our Used trailers listings, but Calicos are so affordable that if you don't find a used trailer that meets your needs, a new Calico might fit your needs and budget. We have a variety of well-equipped and affordable Calico straight loads (some warmblood-sized) & slants.
Click here to go to our Calico trailers section.
---
Private Sales
Disclaimer:
Many
used trailers listed in this section are the property of Traveled Lane Trailers, Inc., but we occasionally list private sale trailers not owned by Traveled Lane. A private sale trailer is identified as such in the description of the trailer. When service or maintenance history is mentioned in a private sale listing, it is based on information provided by the owner of the subject trailer. We cannot guarantee the accuracy of information provided by private owners, nor do we warranty/guarantee trailers identified as "private sale."
© 2015. Traveled Lane Trailers, Inc. All rights reserved.
Web site managed by nalweb.net