Horse, Livestock, Equipment, Enclosed
and Utility Trailer Sales






We've been selling Frontier Aluminum horse trailers since early 2014. We have them in our What's New section because they've introduced some exciting new models. Click here to read more about Frontier Trailers at Traveled Lane!


Integrity Trailers – Premium Quality Trailers at TLT!
We've always conducted our business with integrity and now we have Integrity Trailers! Every once in a while, a product finds us, and we're glad Integrity did. These are impressive trailers! (And if you'd like an uncommon color combination to go with your uncommonly good Integrity trailer, how about a 2-color or 3-color? In the tri-colors, that's Red, White & Blue on the left and Silver, Red & Black on the right. As we prepare this, those tri-colors are available at Traveled Lane and Integrity will build in other models, sizes and combinations.) Click here for more on Integrity Trailers at Traveled Lane Trailers.




Now at TLT – Aluminum-framed Kingston horse trailers!
Big News – Kingston is now building aluminum-framed trailers and we have them at Traveled Lane!
Click here to find out more about Kingstons new Classic Series aluminum models.

Now at TLT – Rice Stealth Trailers – Innovation & High Quality!
We sell trailers, so the products we offer have to be functional. These are. They also happen to look really neat. And the craftsmanship is outstanding. Announcing Rice Stealth series trailers, now at Traveled Lane!
Click here for more on the Stealth series.

TLT makes the cover of
Horse Force Monthly!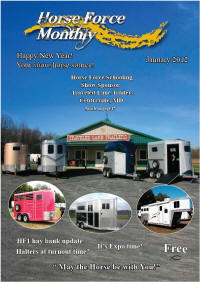 Click here to learn more and
see the article on Traveled Lane.
(opens in new window...
close window to return here)
In recent months, the "we're pleased to announce" items have been popping up frequently in this What's New section. Here's another one: Twi-Lite aluminum horse trailers. Thanks to labor-saving structural wall panels, Twi-Lite is able to offer strong, high quality, INSULATED aluminum trailers at amazingly affordable prices. They're impressive! Click here to find out more about Twi-Lite trailers at Traveled Lane Trailers.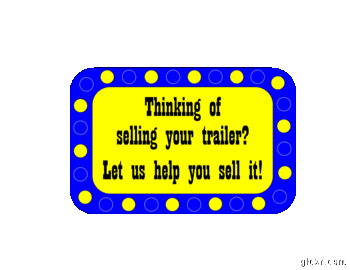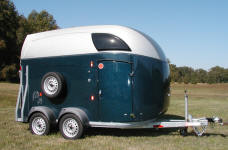 We're pleased to announce the addition of Böckmann horse trailers to our offerings. Traveled Lane has long been a source of high-quality trailers that can be pulled safely by smaller vehicles. When Brenderup exited the U.S. market, we evaluated our options and selected Böckmann, a premier brand in the European market for decades (and in Canada for the last several years). Click here for more on this item and to find out if you're pronouncing the name correctly.

In our continuing effort to offer a wider range of quality products to fit even tight budgets, we're pleased to announce the addition of Carry-On utility and equipment trailers. For those of you who need just a small trailer to carry items to the recycling center or pick up materials for a home improvement project, we have some versatile (and very affordable!) new offerings. Click here for more on this What's New item.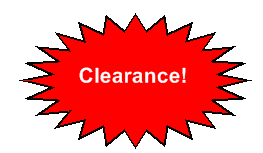 We're trying something new. Look for the Clearance starburst

on selected in-stock

models

. Look for the red starburst in our trailer brand sections.
Call or email for more info!

Shopping...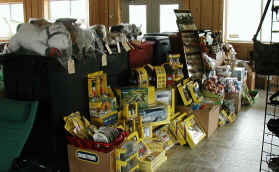 Click here for more about this What's New item.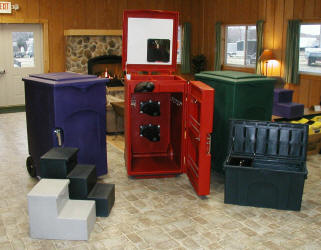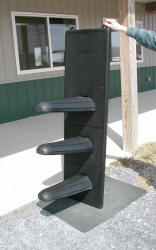 Burlingham Sports Saddle Trunks, Saddle Racks and more...
Click here for more about this What's New item.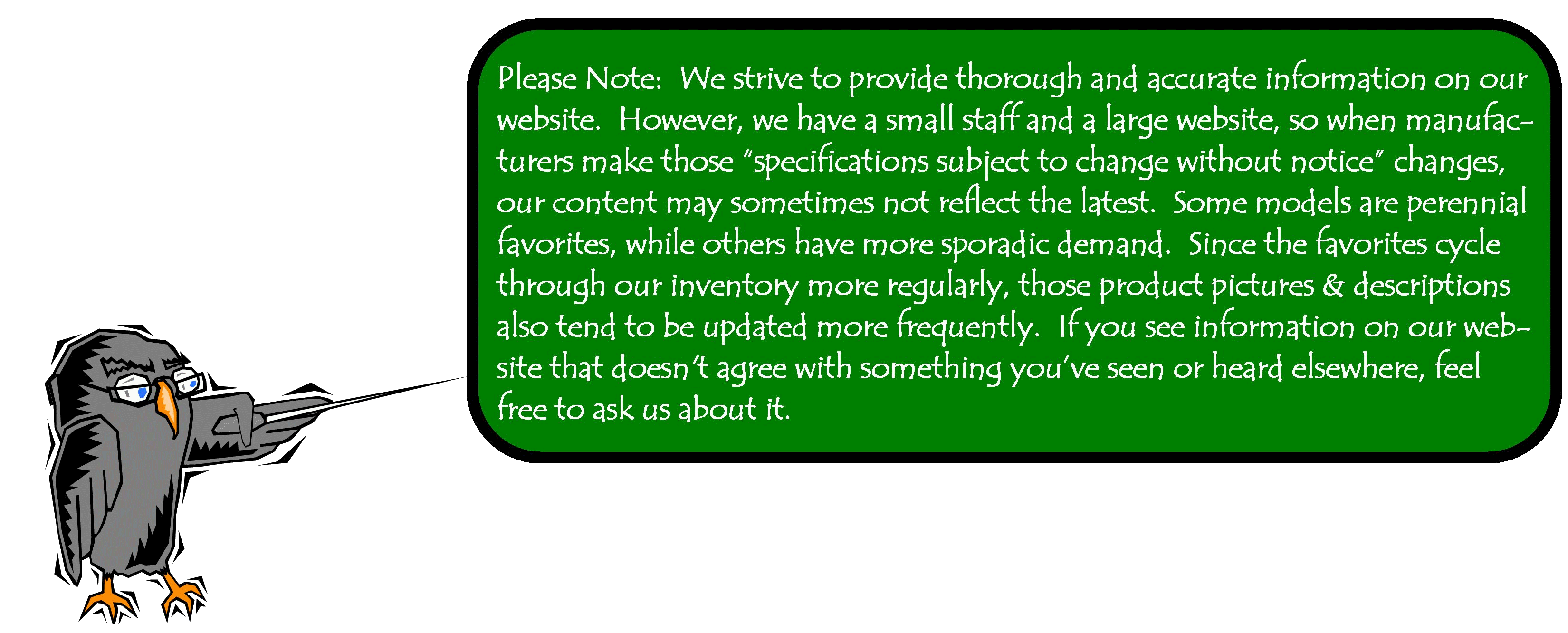 For Popular Trailer Models & Product Information, click on the links below or at the top of the page:
HOPE YOU ENJOY OUR SITE!